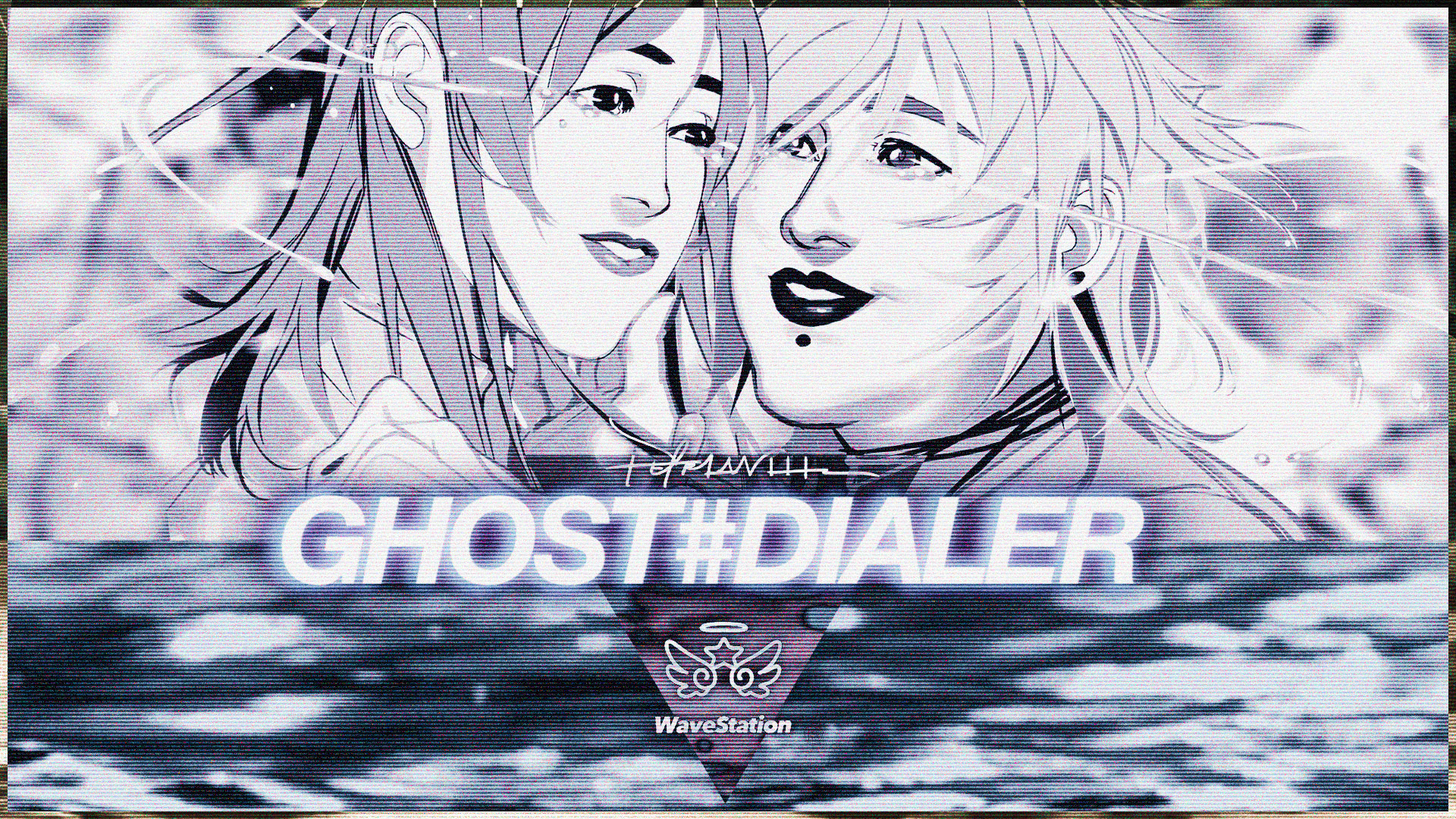 Ghost#Dialer
A downloadable game for Windows, macOS, Linux, and Android
GHOST#DIALER 2.0: PHASMAL TUNER OUT NOW!
In response to the oppressive system around them, two high-schoolers create a space for themselves. A secret after-school club where they can explore and express themselves without judgment. Sharing sunsets together, playing JRPGs, and falling in love.
Until they realize that they're ensnared in a tangled web of self-hatred, woven by the venomous adults around them. A mysterious number reveals to Kite, our protagonist, the path they must follow if they are to break free. Kite isn't sure who they can trust, as a proclamation of love leads into a dangerous adventure against unknown forces.
Ghost#Dialer is a highly-aestheticized supernatural mystery about discovering our truths, and unleashing the power we all possess inside of us. Manifesting our truest selves to wield that power against those that deny our humanity. Featuring characters across a wide spectrum of races, genders, and sexualities. A love letter to 90s and early 2000s anime and video games. Created solely by Petra Circe - https://twitter.com/petrianthe
Content Warnings: Intended for teen to adult audiences. Visual depictions of blood, fantasy violence, and monsters. Strong language, written depictions of police officers, parental abuse. Written mentions of self-harm, suicidal ideation, familial death.
| | |
| --- | --- |
| Status | Released |
| Platforms | Windows, macOS, Linux, Android |
| Rating | |
| Author | Petra Circe |
| Genre | Visual Novel |
| Tags | artgame, Experimental, Lesbian, LGBTQIA, Mystery, Queer, Romance, supernatural, Transgender |
Purchase
In order to download this game you must purchase it at or above the minimum price of $9.99 USD. You will get access to the following files:
com.petracirce.ghostdialer-200-universal-release.apk
869 MB
Ghost#Dialer-2.0-linux.tar.bz2
844 MB
Ghost#Dialer-2.0-mac.zip
838 MB
Ghost#Dialer-2.0-win.zip
855 MB
Comments
Log in with itch.io to leave a comment.
How many romanceable characters are there and what genders?
Ghost#Dialer is less of a dating sim and more of a linear narrative about two teen girls fighting to be together. The cast of supporting characters is overwhelmingly trans, nb, and fluid, and none of them are straight. I hope that helps give you an idea!
Ahh! I loved this, and I'm really looking forward to seeing where it goes now!
The art is amazing, I really like the aesthetic, and the characters are all so beautiful. Also I feel like it does a really good job of including enough CG stuff to give impact to scenes that deserve it, and in visually interesting and varied ways too.
The story is really good too. It does a good job of balancing the realistic aspects of the story with the supernatural. Honestly the egg hatching scene in the first chapter could stand on its own as a really solid short romance VN.
And I kind of enjoyed that it's really not shy about its influences. It feels like the explicitly queer version of all those anime/games that we deserve!

Also, I played this right after the demo, and I was impressed by how much it was improved, it fixed pretty much everything I was unsure about the first time through. (Depending on how much effort it would take, it might be worth backporting into the demo release.)

One minor point I noticed: At a certain point everyone just starts using she/her for Kite, which felt right, but it also seemed a little odd that it was never discussed (unless I missed something) given they were so explicit about that earlier.

Hey! This is such a lovely and honestly thorough comment, so first of all thank you so much! I appreciate your insight and oh my gosh your enthusiasm!
It's definitely on my to-do list to re-port the demo, I don't think it'd be too tough for me to do? I'll tinker with it during my downtime before I work on the next update for sure. Thank you for mentioning it too - the more ppl who do the more incentive I'll have to get off my butt and do it lol.
That's a good point about the pronoun changes, I don't think it's just you or that you missed something. I make tweaks, changes, and cuts to the script ALL the time lmao so I'm not surprised if I cut a scene down here and there and didn't notice that I removed context for the pronoun change. Plus I re-shuffle conversations around too. If memory serves Kite has a convo with Balsam about it before the mission, but I might have wanted to make the change earlier in this version of the script and messed up that continuity somewhere. It's worth making a second pass and updating the script - it's totally like, a major plot point that would be worth getting just right.
This was absolutely beautiful. I cried so much. I'm speechless. The music and the characters and the whole aesthetic was wonderful. I really do hope there will be a sequel. Thank you so much for making this. ♡ ♡ ♡
Thank you so much for these kind words! This story meant a lot to me for a number of years, so I'm really happy and fulfilled that others can feel the same. I have many future updates (both to the coding as well as the story) and a sequel planned for G#D! The next update should be coming out very soon.